Florida's Most Unique Subdivision Nears Completion
The Funky Fish House Neighborhood in Cape Harbour is without a doubt one of Southwest Florida's most remarkable waterfront subdivisions. It is located in Cape Harbour in Cape Coral Florida. Cape Harbour has numerous shops and restaurants within walking distance. It also has a marina that will accommodate boats up to 60' long with no height restrictions.
The Funky Fish Houses are unique in several respects. Normally the government owns the water bottoms in navigable waterways. The waterway behind the Fish Houses is man-made and normal rules do not apply. The lots are 65' deep. Thirty-eight feet of the property is land and twenty-seven feet is water. The Fish House Owners actually own the water bottom to the rear property line, which allows decks to be built out into the water.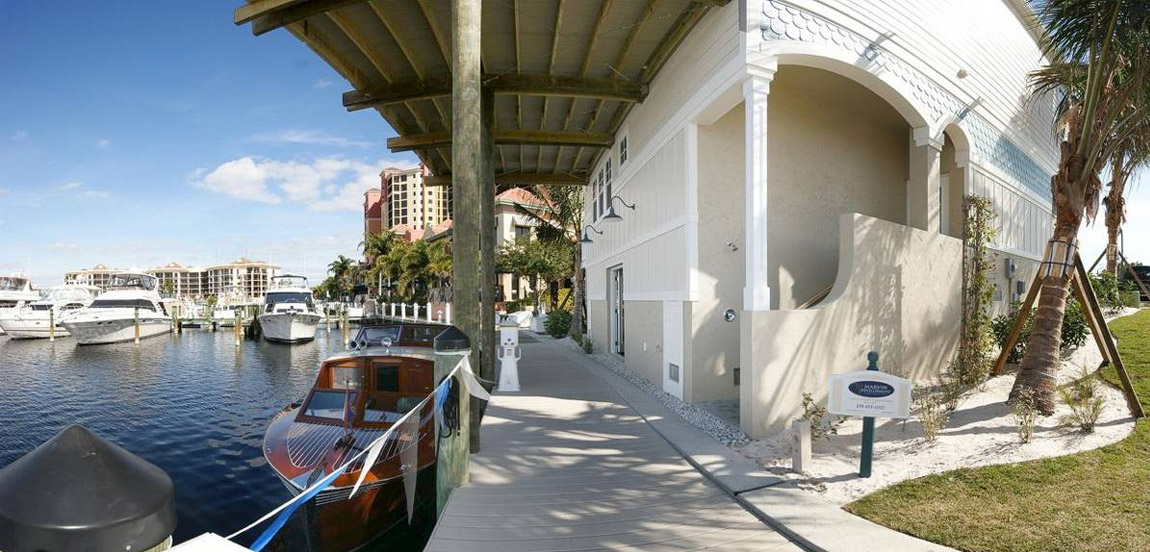 The decks are built above the water, in most cases between twenty-five to thirty feet above the water's surface. In addition, each lot includes a deeded dock. Additional dock space may be added on. There are very few subdivisions where a boat can be parked under a back porch.
There are no vacant lots available except for two on the resale market. There is a "Move in Ready" home available. All the homes are named in the subdivision. This one is named the Snook House. It is a three-story home with three bedrooms and three baths, and has stairs as well as an elevator. The upper deck extends fifteen feet over the water, past the seawall and boardwalk, and is about twenty-five above the waterway below. The Captain's Quarter's includes a balcony that extends five feet over the boardwalk. The living area is 2,156 square feet (SF), decks are an additional 437 SF, enclosed parking is 546 SF and a climate controlled Below Deck area is 390 SF.
The Snook House is for sale for $969,900.
---